Campfire place-to-be: Phoenix
When you want a real campfire, we have two top locations: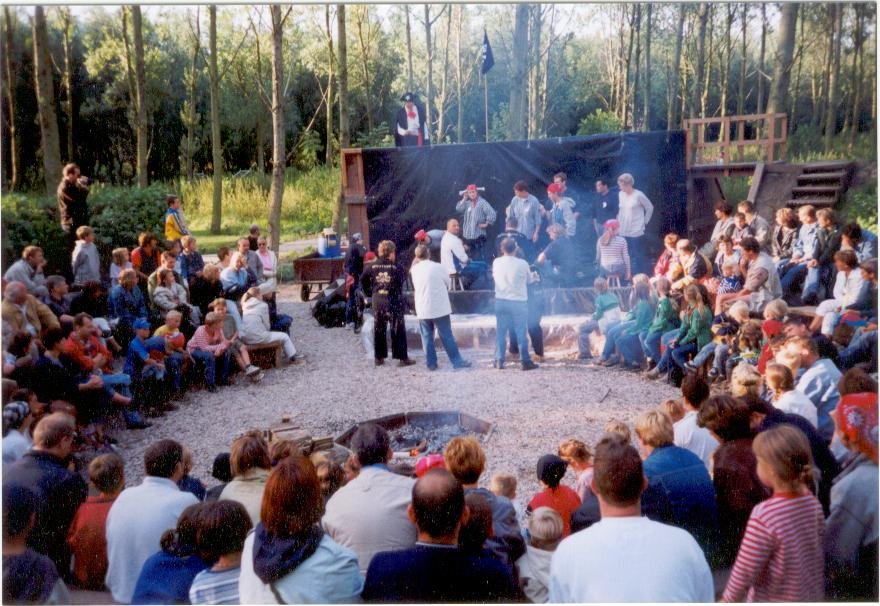 Our pride is the central campfireplace "Phoenix". It seats about 200 people.
It is ideal for large campfires with othter groups present on the site.
Note the stage area, about 24 square metres with the possibility to perform Sheakespeare's Romeo and Juliet (the latter on the balcony of course). Note in the picture Juliet dressed as a pirate.
Behind the stage, there's plenty of firewood available.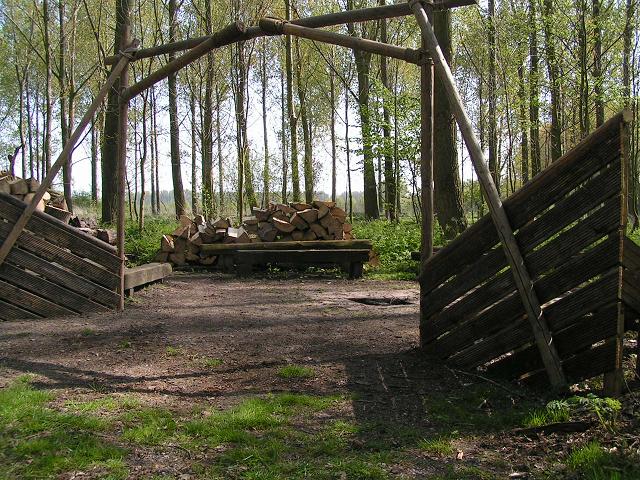 For those who prefer a bit more intimacy, we have a second fireplace aptly called "The small campfireplace". This one is located in the secluded far end of the pitch. Here also, there's plenty of firewood.
Both fireplaces can be booked at the warden's on arrival of your group if you want to make sure you can use it or if you want to make sure you'll be able to use it exclusively.